Registration is now closed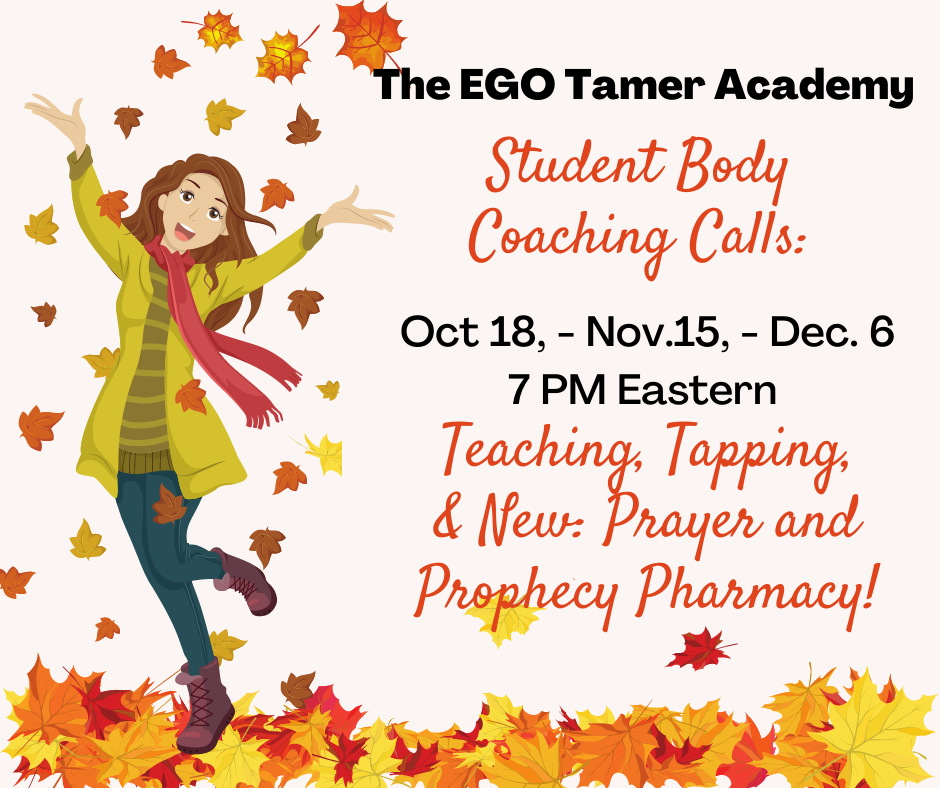 The EGO Tamer® Academy
Student Body Coaching Calls!
🍁 3 month membership for only $99.00
🍁 3 Live interactive 90-minute calls
🍁 Attendees decide on the theme for each call
🍁 4-5 Students will get personal attention
🍁 EVERYONE will benefit by tapping along!
🍁 Save the dates
🍁 Yes, calls will be recorded!
We're keeping it sweet and simple!
I may add additional content as we go!