How to restore your body, mind and spirit after the unthinkable
Trauma and loss are always so very personal. No one truly knows what you're feeling right now.
Maybe you're feeling like my client, Marcy
divorced, 2 children, business owner and all-around fabulous woman
She sat in my office sobbing…
Feeling like a failure as a Mom
Longing for a romantic partner
A love-hate relationship with her business
On and on she went, listing all of her perceived failings and chronic pain aggravated by the grief and trauma of her "I never dreamed this would happen to me" divorce.
We tapped as she talked and I waited for the geyser of emotions to subside.
She took a deep, rattling breath and looked at me with eyes of desperation and asked,
"Jan, will I ever be happy again?"
A Cheshire cat grin slowly spread across my face and I said,
"Oh, Marcy, are you ever in the right place!"
Marcy had a boyfriend.
She was feeling like a teenager.
Her kids were being what I tenderly call "poop heads" and she was not taking it personally. She finally understood that the kids' disrespect, laziness and lack of follow-through was a result of their mindset and choices and was not a reflection of her parenting skills.
In fact, she was now setting boundaries, enforcing consequences and feeling pretty darn good about herself as a Mom!
Yes. It seems like a miracle.
True. Not every client has a healing this dramatic in that short amount of time, but Marcy is not an "exception to the rule." She's one of many who've had a dramatic life-changing experience with tapping in only a few hours.
If one person can have life-changing results like this in such a brief amount of time, that means it could happen for you, too !
100% of the students who have participated thus far have reported measurable results each and every session
Whether you're reeling from the loss of a partner, a parent, a child, a friend or from a divorce or a life-threatening diagnosis…
future plans
sense of self and identity
birthdays, holidays and social activities
finances and impact on employment
and too many other things to list
The reality is –
You couldn't have prepared for this.
Your body and mind will not be able to rest and recover as long as it's trapped in this state of shock and trauma.
I get it! I know all of those thoughts and feelings all too well.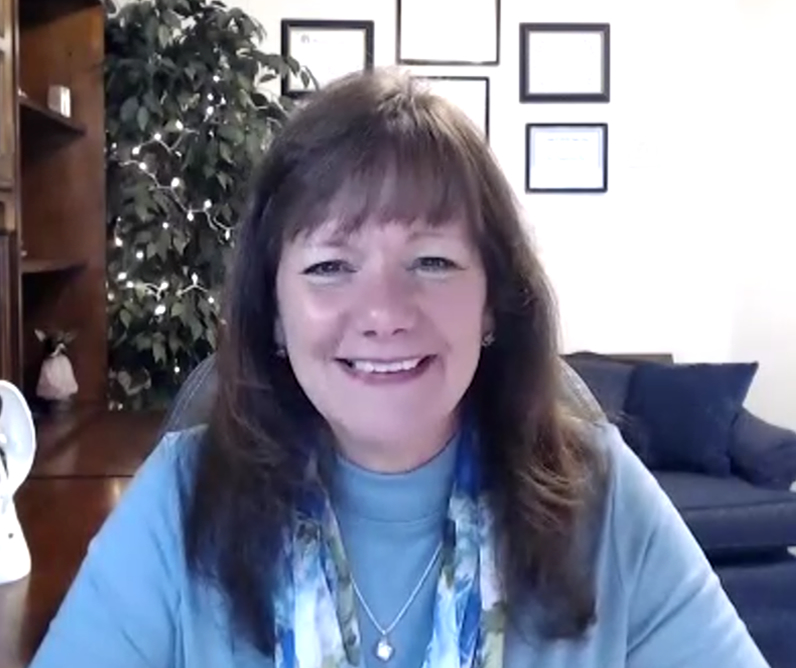 Hi! I'm Jan Luther, creator of the
Healing Your Grief

programs.
With over 20 years of successfully helping thousands of clients navigate and neutralize shock and grief, I can confidently say that I can help you get back to the real YOU.
I know how to liberate you from shock and grief by teaching you how to quiet your mind, soothe your physical pain and connect to your spiritual guidance that is loving, peaceful and healing.
BECAUSE my story may be a lot like yours…
My worst bad news day was a hot-as-Hades August night. I was awakened by a phone call at 3 AM – which you and I both know is never a good sign.
Within the hour, my husband and I stood in the morgue where we had to identify our 22-year old son who had died in a car accident.
From that moment forward…EVERYTHING CHANGED.
I had personally healed physical issues like chronic back pain, migraines, depression and the loss of many, many loved ones. But nothing could have prepared me for the shock of my life.
To say that I was devastated would be an understatement.
I felt utterly and completely SHATTERED.
Because I had mastered the tools for taming the EGO and managing my negative emotions, I was able to fully heal that horrible shock and loss.
I can tell you with 100% integrity that I am no longer at the mercy of that grief.
When I think of my son, I smile. When we celebrate his birthday, the holidays and, yes, even the day when he left this earth, I'm able to genuinely feel love and peace. I've been able to uninstall the emotional triggers so that I'm no longer trapped in the past and the pain.
That's why I've put together this very special and loving program to help you pick up the pieces of what's been lost and release your shock and grief so you can experience the joy of living again.
I'd love to take this opportunity to tell you a little bit more about it…
" It has changed every aspect of my life! "
She started the program sad, angry frustrated. People were taking advantage of her and she learned that her boyfriend had betrayed her.
Taking this class has helped her stay calm, talk things through, think clearly and not let her mind race at night.
"This program has been amazing. EVERY ASPECT of my life has been changed!
Now, I'm better with my relationships. I don't overreact, don't lay in bed at night and ruminate. I now have tools that I did not have before!"
COVID update from Mary Joy!
"So let me again say thank you to you!"
"My old self would not have been doing too well with all that is happening in our world."
"My old self would have been panicking, sad and feeling extremely overwhelmed!"
"Thank you for helping me find my "new" version of me, one that is thankful for all I have and will weather this storm!"
"Hugs to you!"
Enjoy measurable relief with every lesson in this
powerful 5-module healing program
Let's take a look inside your Healing Your Grief program:
If you're ready to shift yourself out of shock and grief and get back to your happy and enthusiastic self, this invitation is for you!
We'll be using the analogy of triage for a physical injury to address healing your shock in 5 logical steps:
Module 1: You'll learn the five techniques you can use at any time to calm yourself and get you back in your body and in the present moment.
*Note: Unlike the other sessions, this first unit is primarily a teaching and practicing of the tools and techniques. Every other unit focuses on shifting specific thoughts, beliefs and feelings.
Module 2: You'll reduce or dissolve physical pain. (Pow! Some clients have had 100% relief in less than 30 minutes!)
Module 3: You will tap the brakes on your churning mind. With practice, you can bring it to a full stop where you can finally relax and recover your energy. (Did you know that the mind on an average day burns approximately 20% of your body's energy?)
When you're in distress and your focus is entirely on a problem that you can't solve, the energy expended multiplies while amplifying feelings of vulnerability and fear.
No wonder you feel so exhausted, right?
Module 4: You'll playfully learn to recognize that other people have EGOs, too. Sometimes other people say and do really hurtful things. In this unit, you'll experience the relief that comes from acknowledging and validating those "burns" and feel empowered to choose to release grudges and resentment so that you can FREE UP YOUR mind and energy for better things!
Module 5: This is like a beautiful bow on top. By this time, you'll have removed enough layers of shock and resistance that you're ready to experience the positive potential of directing your EGO mind on what IS wanted. You'll open your heart, tune into your personal spiritual guidance and feel happiness, gratitude and perhaps even some blissful joy!
Each module is presented in a way that will give you measurable relief!
The content is delivered in the right/best order – both logically and energetically.
Each unit is effective on its own and has a potent, synergistic effect when added to the step before.
The program is simple enough and yet the instructions are specific enough that you can easily repeat the entire program and benefit each and every successive time.
A VERY IMPORTANT NOTE:
If you have concerns that you'll have to get into your "stuff" during this program, let me explain…
The magic of how this program was created is that we do not explore the aspects of your story or talk about the specifics of your experience of trauma loss and grief.
Healing Your Grief: Picking UP the Pieces after Trauma, Loss and Change is delicately designed to resolve the SHOCK in your mind and body and prepare and equip you to address the more tender under-layers of your personal tragedy or loss.
Open yourself to experience relief, peace and joy again
Regular price for the 5 weeks of training and healing sessions is $997
This special "after COVID-19 & Quarantine" introductory offer is only $497
Once you've registered, you'll receive a welcome email with login information for your program.
There is so much going on in the world right now. And while this program can benefit anyone who is experiencing shock and grief…
There are some hard and fast rules about who should and shouldn't join an online program
This program is NOT FOR YOU:
If you're currently under the care of a mental health practitioner.
If you've been diagnosed with PTSD.
If you're highly sensitive and easily triggered emotionally. (You'll always and only want to work with a qualified professional in person. An online program like this, no matter how brilliant it might be, is not safe for you in your current tender state.)
If you're deeply stuck in the resistance stage of grief

*

this is not for you.
* How do you know if you're in the resistant stage of grief?
Read the two statements below:
1. I believe I deserve to suffer.
2. I cannot be happy because that would be a betrayal.
If either of those two statements seem true to you, this program is not for you.
This program

IS FOR YOU

:
If you are open to learning new ways to address your shock and grief.
If you're open to learning about how to tame your EGO (inner critic).
If you're truly sick and tired of feeling down on life and on yourself. You know you've got to do something different before you can get what you want for yourself, your family and your work – especially if you own a business.
If you have a yearning inside of you to be, experience, have and give more for yourself, your family, the world and your work.
If you know in your heart of hearts that there's a happier, healthier, more productive and enthusiastic Self inside of you and you know it's time for you to get out of your own way and show up as your best self.
If you agree that self-care is imperative for everyone – especially if you're a woman or a business owner upon whom many people turn to for strength and wisdom.
And, if you know that it's obvious that devoting one hour a week to taking care of yourself emotionally is both prudent and imperative to your being able to stay well and strong to help others – even more so in these exceptionally trying times.
" The weight just lifted from around my neck! "
Barb lost her husband, father and mother in the last 5 years. Ouch!
The sadness was like a weight around her neck.
In the very first session, something clicked and she said it was like the weight lifted.
"I could hear my husband saying, 'Babe, this isn't over. This isn't the end of us.' Clear as a bell I could hear him saying that."
"I work in a Pre-Op area at a hospital. When COVID came about you could feel the tension in the air. Staff had to wear masks all the time, patients could not have family members with them, a very tense time."
"I brought back my patient one morning, and he was anxious, the room felt warmer than usual, and suddenly I felt as if I was going to suffocate with my mask on. I tried to shake it off, taking a deep breath, but it wasn't working and I felt panicked. I remembered one of the Tapping Techniques and excused myself from the room."
"I stepped into a private are and tapped and focused on breathing. It only took a few minutes, and I was feeling calm and able to return to my patient."
"On another occasion I could not sleep one night due to stomach discomfort and, again, this technique did the trick and I slept the rest of the night. I am very grateful for learning this technique through the Healing Your Grief program!"
This pricing is a limited-time special offer
Register Today for only $497
Healing Trauma in a Post-Pandemic World
I think you'll agree that this is an unprecedented time in our personal history. We have so much stress, trauma and grief to cope with:
• Political distress
• Natural disasters
• Terrorism at home and abroad
• Violent shootings at malls, concerts and in our schools.
• Add to all of that the nearly daily personal struggles and the tragedies of deaths, divorces, disease diagnoses
This program is loaded with the tools and support that you need right now and that you'll want to have as a resource in your "emotional medicine cabinet" for yourself and your family to use for years to come.
And if you're a business owner, you'll have added stress from clients who will be looking to you in unprecedented ways for support, guidance and resources.
Remember, you need to take care of YOU first! You deserve and need to have resources – literally at your fingertips – to recharge yourself.
" The best thing about this course is I have now learned HOW to use tapping (for myself) ! "
"2013 was a horrific year. I Lost a step son, then my husband and then a second step son and had both knees replaced."
"This year I moved, (I live alone) and had a dear dog (companion) and lost him, (plus) my third step-son died and my sister has been diagnosed with Alzheimer's."
"I told Jan this program was Divine Timing."
"The best thing about this was I have now learned how to talk myself through tapping."
Your investment today is only $497
That's about the price of having a one-hour personal coaching session with Jan!
So, my dear, if you haven't registered by now – and yet you're still reading – I have to ask myself what are you waiting for?
What is your hesitation?
I'm thinking that your hesitation is NOT about the crazy inexpensive investment, right? A $2,000 value (normally priced at $997) for only $497.
What would it be worth to you if within one hour your distress and pain reduced 50%, 70% or even 90%?
How will it impact your focus, your conversations and your sleep when your physical pain is reduced – or just gone?
When you think of the investment, are you focused on the little bit of green paper OR the possible return of health, happiness and empowerment that can come from this? Yeah, baby! Think BIG!
And I'm guessing that it's not that you aren't sensing the world of grief around you, right? Without a way to raise your energy and clarify your focus, that pain can seep into your soul and drag you down.
Oh, maybe it's that you're hesitating because you think that a virtual / online program, won't give you any connection.
As a registered member of the Healing Your Grief program, you'll be invited to join us in our private Facebook community where we connect, ask questions, celebrate and learn together.
I'll stay in touch with you via email to:
Encourage and inspire you in your course progress
Deliver handouts (when applicable)
And to let you know that I'm thinking of you
And. of course, I'm always interested in reading all of your feedback and celebrations!!!
It's time, right?
Lorrie began the program in bed, hopeless and in pain. After one session she was out of her bed, dressed and excited to be starting a new job!!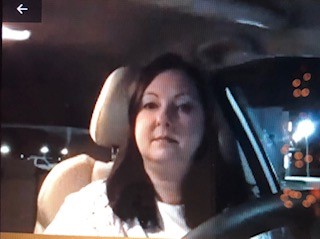 Lorrie is no stranger to trauma and grief. She has three special needs children…one child on the autism spectrum, one child with psychotic tendencies and a stepchild with major depression and psychotic tendencies.
Her husband has PTSD and ulcerative colitis and she been diagnosed with lupus, fibromyalgia, sjogren's and hypothyroidism.
Needless to say, when she called in for her first session it was understandable that she was in her bed in pain.
By fully engaging from that very first session, she was energized and inspired so much that she reached out to a local health spa about working there as an EFT/Reiki/Energy Worker.
And they said "Yes."
Register Today for only $497
This Healing Your Grief program is like having a grief coach on speed dial.
Some of my students have half-jokingly told me that this is their "Jan on demand" program.
If you're concerned that watching pre-recorded videos isn't the same as working with me in person, of course I understand that. But, consider the fact that it will be just you and me face to face through your computer.
Additionally, you'll have 100% privacy this way. You will be able to express every thought, phrase and emotion without fear of hurting offending or being judged by anyone!
My intention in creating this program was that you would literally feel like you have me "all to yourself" as I hold the loving and comforting space and lead you through layer upon layer of shock and grief.
And how cool is it that? With this program, you can tune in to the comfort and relief you need anytime, anywhere, day or night.
It's like I'm on call just waiting for you 24/7 at your convenience.
Even that 3 AM when you CANNOT get that mind to shut up. I'll be there waiting for you on your computer or mobile device!
And since we know that energy carries, you'll be able to feel my heart "loving at you," encouraging you and hoping and believing in you at no extra charge!
Your investment today is only $497
This course is worth well over $2,000  and is regularly priced at $997, so you'll want to take advantage of this special offer before it's gone!
I know that sometimes being a human can be exceptionally challenging.
With all that is going on, we can feel so alone and vulnerable. Could you imagine that through this virtual program, you could – from the comfort of your own home – tune in and tap into connection with me energetically and know that you are NOT so alone after all?
This program is designed to serve you for the long-haul.
It's something you can return to over and over again for years to come. And because you'll be growing and learning and developing, the evergreen nature of this program will continue to meet you right where you are each and every time you go through these sessions – with measurable results.
If this is a right fit for you, I truly hope you''ll decide to participate in this program. When you do, please play "all in" and connect with us in the Facebook group.
Most of all, my prayer for you is that you find your ultimate healing, happiness and success in everything you do.