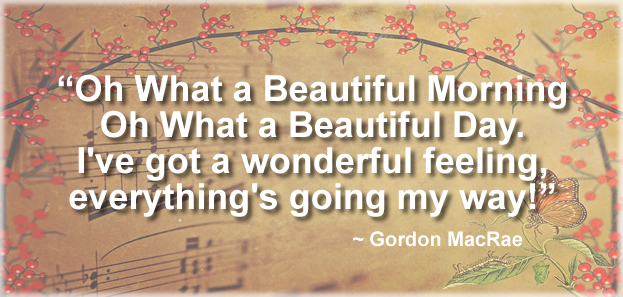 When was the last time you woke up spontaneously singing a song like this?
I believe that you're not only capable of this, but that you're actually created and designed to feel this way!
So, what is it that keeps us from thinking, feeling and living a fully joyful life?
Our first response may be that it's "How hard life is."
Could I suggest that it's not really life itself or the inevitable challenges that keep us from joy and peace.
Hang in here with me. I know that may push some buttons!
For over 20 years I've been working as The EGO Tamer®. I have thousands of testimonials that prove that we can experience joy, peace and freedom even in the middle of chaos and pain.
Just check out the before and after images below of one of my clients after less than an hour of personal coaching with me.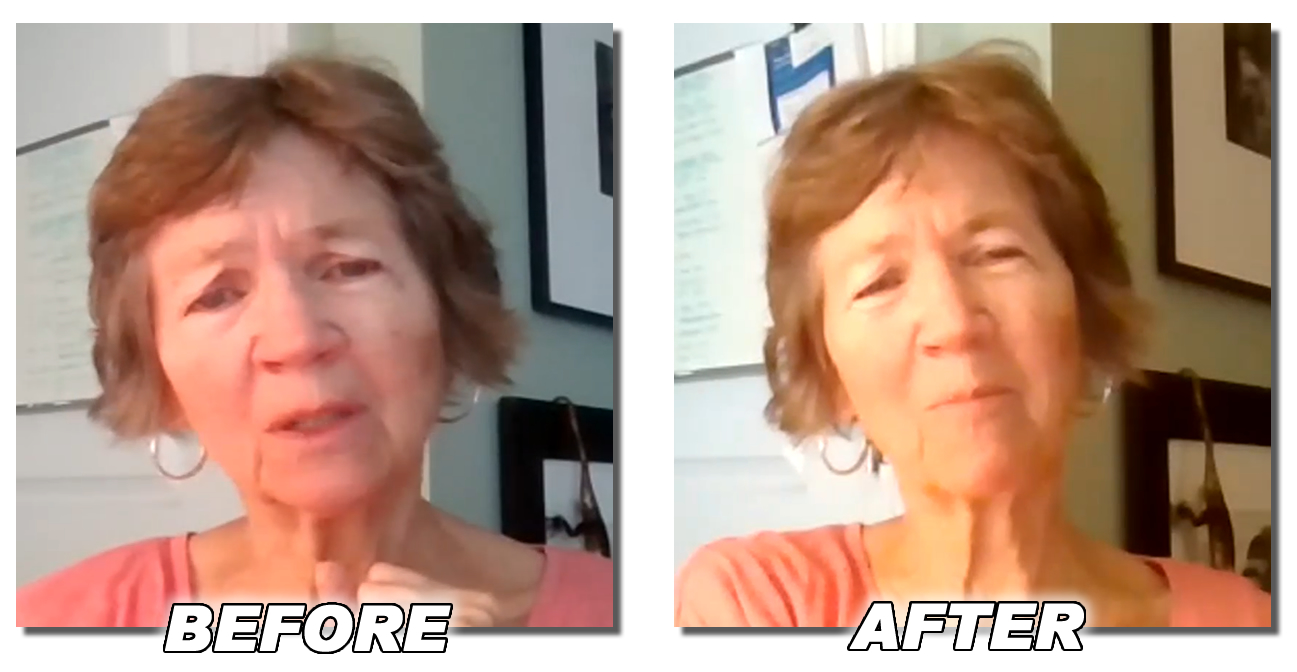 We really are powerless to change the situation unless we change our reaction to it.
When we can soften our resistance to it, stop demanding for understanding of WHY it is and begin to SHIFT HOW WE THINK AND FEEL . . . that's when our perceptions shift and the "impossible looks and feels logical."
And then the miracles abound as the relationships, the situation…the problem resolves itself with the help of God and Holy Spirit.
I know, I know. You're probably scoffing and thinking, "But, Jan you have no idea how hard my life is right now! You just don't understand how many layers of trauma and stress I'm dealing with!"
Well, my love, yes…yes, I do. While I or any of my clients may never have had the exact same pain, anxiety, grief or trauma that you're living through right now, we do have empathy and understanding because we've all been through our own version of what I call "the train wrecks" of life!
In fact, if you've done any kind of work with me you probably already know that a core belief we operate from at The EGO Tamer® Academy is that:
When you change your mind, you automatically change what you're focusing on.
When you change what you're focusing on and release the anxiety and pain of "the verdict" that your human/flesh EGO has about how impossible this situation is…You can LITERALLY TAP into a million other wonderful potential outcomes!
Here. Let me offer a couple of real life, real student examples of what we're talking about.
Michelle and I wanted to share with you that she is carrying herself differently; with a positivity that I've never seen in her.
After tapping with you a couple of weeks ago (on a live call) she has accepted two job offers that she was offered right off the bat. She said that tapping really helped her that night.
Thank you again, for sharing your gift ❤️😘
In one year's time Shannon went through:
The ending of her 10-year marriage.
Her beloved Grandmother diagnosed with cancer and passed away within 6 months.
She MOVED into Grandmother's home which meant purging not only her personal stuff but all that was left by her Grandmother.
And on top of that, the IRS claimed she and her ex-husband owed $75,000 in taxes.
IN her words:
"As a a single mom homeschooling my two boys, no time for myself and having to work to try and make ends meet…When I called, I was in a downward spiral and my EGO had decided life was unfair and too hard for me and I would never find joy in my life.
"After the call, I felt like all that weight was off my shoulders. I could breathe again. I followed Spirit's guidance and asked my mother-in-law to watch my boys overnight and she said, "Yes!" Then out of the "blue," my ex-husband called and asked if he could come and watch the boys for five days…the shifts continued.
"By the end of the day I was singing and dancing in my car with my boys.
I decided to take time off from moving to have a fun day at Carowinds with my son. I've found my joy again. And even more miraculous, I can now look at all of my perceived challenges with a new perspective. The Miracles continue!"
Within 60 minutes, Shannon went from despair to hope. She took action on the inspired guidance we heard. She got her life "back on track" and in the midst of this, OTHER PEOPLE spontaneously responded to the change in her and they didn't have any idea why they were prompted to do so.
That is a miracle!
Patrick fell (10 plus years prior to this tapping session) and doctors told him it would never heal.
During a tapping session we were prompted to address it with a simple 2-3 minute prayer for his shoulder to be healed. We all heard a loud pop (to be clear, he wasn't doing anything physical!) and from that night on, he had no pain. He was thrilled to report the next morning that he slept perfectly for the first time in years.
Together, we all celebrated and expressed deep gratitude for God healing him.
"This goes waaayyyy back – probably 20 years when I first met Jan at Unity church. I used to LOVE to eat CHEETOS (only in the dark since there would not be any calories in them 😊 ).
I would eat them every night and in order to break the habit…
Jan helped me by "tapping" them out of my life…here it is 20 years later and I still can't eat more than one!!
THANK YOU Jan!
And P.S. All of this was done with a group of people who were working on their cravings, too.
Jan, you're the best and I love you.
So, you may be asking how these things happen?
First, let me be very clear that we do not pretend that the painful problem doesn't exist. In fact, quite the opposite.
We always begin by encouraging our human mind, flesh and emotions to be expressed – whatever that might look and sound like. From grief and disappointment to resentment that nears "murderous rage," we allow all the feelings and thoughts to be honored and shared in a safe environment where we know there is no judgment – only empathy and hope for the renewed mind and situation.
And then, I can't really tell you how He does it, but little-by-little, God in his loving Mercy gives us guidance on how to come out of the bondage of the human EGO resistance and pain and into the light of loving, compassionate freedom from not only emotions, but from fear-based mindsets.
I call these Miracles .
How about you ?
Again, we never pretend that the pain and the feelings of betrayal never happened! No. We express and then ERASE them as we are reframing the EGO mind set.
We literally renew our mind to The True Mind of Christ consciousness where we spontaneously shift to a space of love and compassion.
And, yes, I do expect that these are typical outcomes every time I work with clients or students in our weekly sessions at The  EGO Tamer® Academy.
Additionally, each week I teach from my library of lessons on how to:
Understand EGO and how it operates.
Reframe perceptions and heal negative emotions and
TAP into Spiritual Guidance so that you can rewrite your own inner scripts and patterns.
As we practice tapping into the realm of Heaven, we experience other dimensional, miraculous things. My students and I have:
Seen and felt The Light of God.
Felt His loving Presence.
Seen visions and images.
Heard words of knowledge.
And always, always, we humbly soak up the heartwarming feeling of Spirit expanding within us and bringing deep comfort and peace.
Each time we enter into that Realm, we sanctify and purify our imagination where we can then literally change our human/EGO life situations and experiences.
I truly believe that when we raise our consciousness to that of The Mind of Christ consciousness, we are shifting the dimensions and timeline in which we are functioning.
Oftentimes, that means that Spirit will show and tell me how to close what I think of as a "contract/agreement"  that is perpetuating an old habit or pattern. We may even think of these as word or generational curses that the client has been carrying.
Like my client David Ingvoldstad. He was really struggling for a season to open things up to receive his desired income and potential income at his attorney's office.
Through conversation and inspiration from God we tuned into a pattern that felt like a past life trauma where he had been very wealthy but had neglected his family in order to create wealth.
Then there was a horrific fire that burned down his house and killed all of his family members.
His soul was in a state of trauma, grief and mourning when his EGO came to the verdict that:
"I can have either money or love but I cannot have both."
We addressed that verdict (of course, I get the irony that he's an attorney, ha! ha!). We agreed that other people have love AND money, so it must be possible for him, too. So we came to an agreement that this verdict was a false belief.
We dissolved the beliefs, layer-by-layer until he could literally feel a shift in his energy and faith. Once he tuned into the TRUTH that his loving Father/God wants him to experience only good things – including love and money, the dimension shifted.
This is the next message he sent me:
"Would it surprise you to know that after our call, my assistant called to let me know that money in an estate that was supposed to have been transferred to me to pay my fee some time ago, but had never been transferred. So, $7,500 received unexpectedly today and two new clients!! Heeee Hah!!!"
How cool is that? And no coincidence, I was thrilled that not only did David experienced a steady increase (with some fun surges) in his income, he also met a lovely woman and is still with his LOVE!
And my favorite thing is that my clients are beginning to create similar miracles when THEY tpa into Spirit!
I know it sounds like magic, but there's a huge difference between this and witchcraft (which is a form of magic where we mentally make things happen). WE DO NOT do that.
Miracles happen only when we tune into the Heavely Realm and
Receive the visions and impressions of what is possible.
Hear what words to speak and declare for the miraculous outcome.
Then celebrate that God, the Creator of all things, agreed with our willingness to change and renew our mind to follow His Will for healing prosperity.
I share these testimonials to give you hope and to help you expand your mind to what might be possible for you beyond whatever you are struggling with in your personal life right now.
Is your mind and heart open enough to believe that you, too, can change?
If so, I would love for you to join me and other like-minded folks as, together, we learn, grow and experience similar healing miracles.
If these folks had such remarkable, measurable shifts in less than 60 minutes, imagine what might be possible for youo by practicing these tools every week over the course of a three-month program!  WOO HOO!
Our programs at The EGO Tamer® Academy are deliciously designed to meet you right where you are and answer your most urgent and pressing needs.
There's a natural process that occurs when we do this healing work. You experience a feeling of lightness, freedom and peace that is symbolic of being in a higher vibration.
From within that state of higher vibration you'll experience the quiet mind that enables you to hear the voice of God. We'll liberate your energy system in a way that will give you the emotional bandwidth to feel the presence of the Holy Spirit. And in that quiet, holy space you'll intuitively begin to hear and understand The Will of God on your behalf. You'll have renewed hope, faith, purpose and power. You WILL be Rejuvenated at a Soul Level!
Jan Luther
The EGO Tamer® & EFT Founding Master Practitioner
Over the past 25 years, I've helped thousands of clients and students learn how to tame their EGOs. My spiritually-centered coaching sessions and training programs have empowered them to recover from trauma, grief and unexpected changes in their lives.
I'd Love to Help You, too
What makes Jan the right coach for you?
Jan Luther is one of nine Emotional Freedom Techniques (EFT) Founding Master practitioners in the United States and a #1 Best Selling Author.
She is also:
• a Certified Meta Neuro-Linguistic Programming (NLP) Practitioner by the Society of Neuro-Semantics®
• an Ordained Interfaith Minister
• the creator of The Resiliency Course – a series of classes where you will methodically and permanently erase each of your trauma, grief and shame stories in 60 minutes or less!
• Founder and Director of The Overcomers Academy and The EGO Tamer® Academy – sharing TET Tapping with the world through her topic specific workshops and speaking engagements.
Additional Resources at
The EGO Tamer® Academy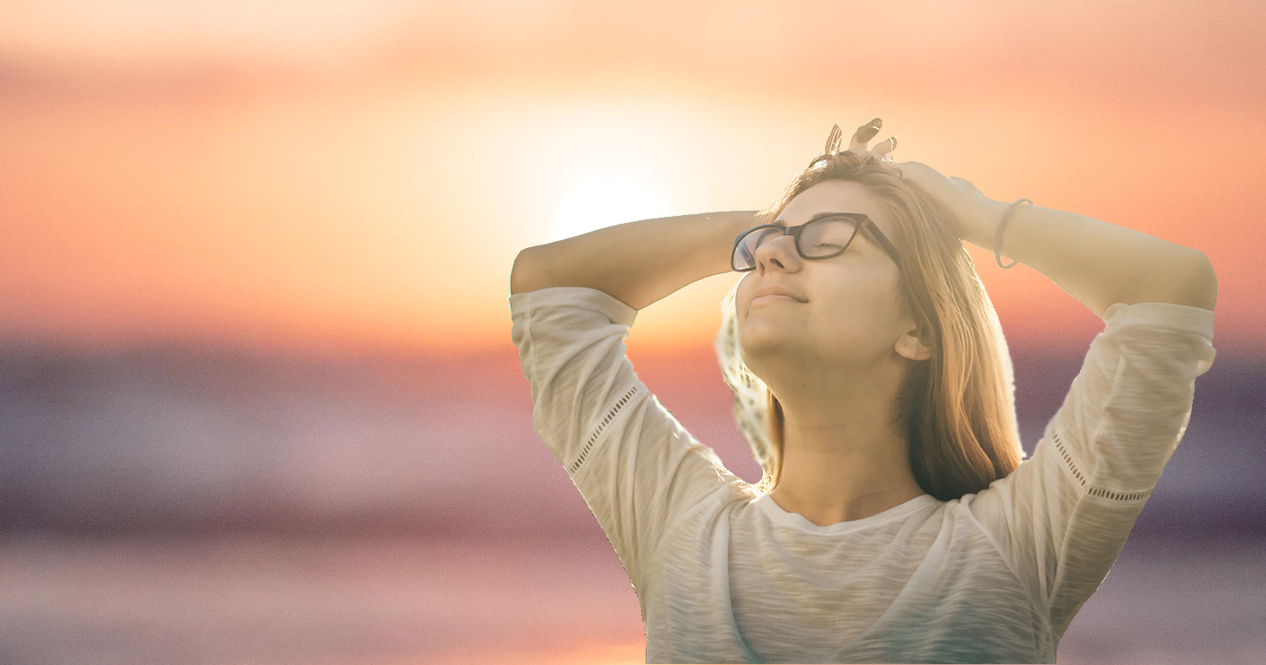 Tap into peace and restore your body, mind and spirit after the unthinkable. Enjoy measurable relief with every lesson in this healing program.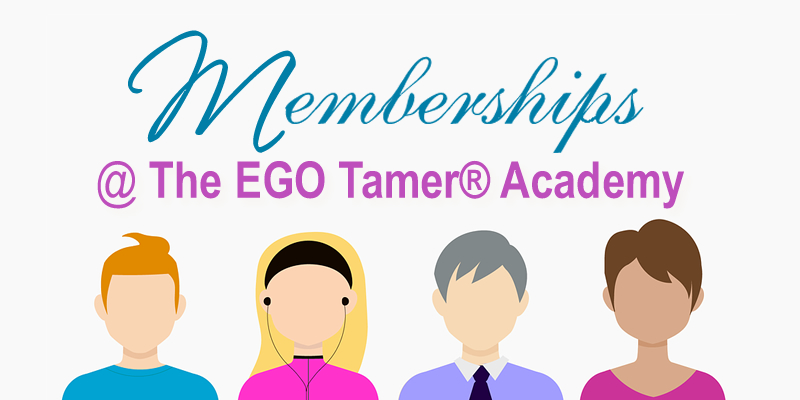 Membership at The EGO Tamer® Academy is an AWESOME thing! Click or tap here to see our current offerings.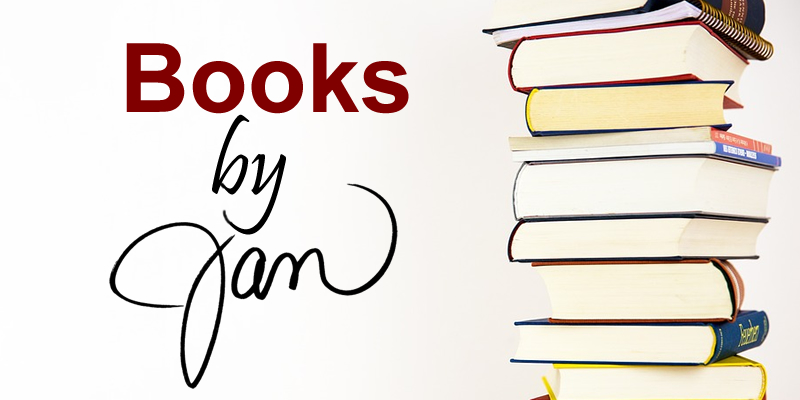 Jan is an Amazon #1 Best Selling author. Her books include The Conversation F.O.R.M.U.L.A., Grief Is…Mourning Sickness®, Teach Your Expertise with Alina Vincent and Mastering the Art of Success with Jack Canfield.
Address
The Rejuvenation Station, LLC
PO Box 624
Matthews, NC  28106